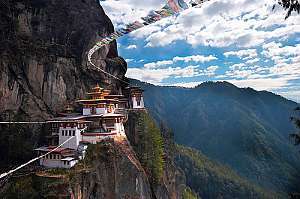 Sadhana of Mahamudra (Online)
with Chris Kreeger
The Sadhana of Mahamudra was written by the Vidyadhara Chögyam Trungpa Rinpoche while on retreat in Bhutan in 1968. This retreat marked a profound turning point in his presentation of the buddhadharma. The text and practice contain essence teachings for Western culture on overcoming obstacles and degraded spiritual practices in our time. The text presents a fruition vajrayana view, bringing together the devotion mahamudra of the Kagyü and the crazy wisdom ati of the Nyingma. As such, it is a powerful touchstone for understanding Shambhala's vajrayana heritage.
The Sadhana of Mahamudra, despite being a profound, vajrayana practice, is open to anyone. Typically, vajrayana practitioners study a vajrayana practice to understand its view, method of practice, and benefit. Absent that study, people experience the Sadhana of Mahamudra often as innately powerful but bewildering in its imagery and progression. The Sadhana of Mahamudra program will help unpack the practice by going through the Sadhana's imagery and structure from a vajrayana practice perspective.
Major themes of the Sadhana of Mahamudra include devotion and crazy wisdom. These themes, present in all revolutionary Buddhist and non-Buddhist spiritual movements, by their nature and purpose, disrupt and unnerve the practitioner, provoking a response of either greater openness and spiritual deepening or fixation and backlash. As Shambhalians, these themes are part of our spiritual DNA and therefore unavoidable; so the program will explore these central themes of the Sadhana.
This program will take place online through Zoom. The Zoom meeting link will be sent to registered participants prior to the program's start.