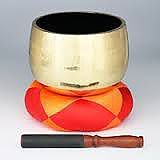 Rota Training: Service as Practice
Practice is more than meditating on a cushion. Serving others is an important way not only to be of service, but to have an opportunity to be in the present moment and watch our minds.
In this morning session, we will provide introductory training for two of the many ways in which individuals may be of service: being an umdze (timekeeper) or gatekeeper. This type of practice, generally referred to as "rota," can be an important and deeply satisfying part of our path. This training will provide an explanation of each practice and the opportunities for community members to become involved in these practices.
A light breakfast will be served at 8:30 a.m.
Training will begin promptly at 9:00 a.m.
All are welcome.