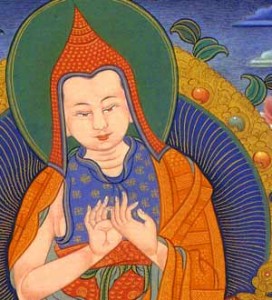 Lojong Study Group (on Zoom)
While our center is closed in response to COVID-19, we will be continuing our weekly discussions online. Please join us by clicking on this link: https://zoom.us/j/658721712
You are warmly invited to join a participant-led study group focused on Lojong, the ancient Tibetan guide for developing compassion and relieving the sufferings of ego. We meet every Thursday evening at 7:00 to explore a different slogan. We'll be using as study texts Pema Chodron's Start Where You Are and Norman Fischer's Training in Compassion.
We encourage participants to consider coming to the Center early to enjoy our weekly Taste of Shambhala open house, with supper starting at 6:00 p.m. and communal sitting at 6:30 p.m.
August 6th: Slogan 52: "Don't misinterpret."
August 13th: Slogan 53: "Don't vacillate."
August 20th: Slogan 54: "Train wholeheartedly."
August 27th: Slogan 55: "Liberate yourself by examining and analyzing."
September 3rd: Slogan 56: "Don't wallow in self-pity."
September 10th: Slogan 57: "Don't be jealous."
September 17th: Slogan 58: "Don't be frivolous."
September 24th: Slogan 59: "Don't expect applause."
October 1st: Review of all 59 slogans
Slogans and Companion Readings
Please click here for the full list of 59 Lojong Slogans matched with the companion chapters in each study text.
Please click here for the July to September weekly calendar of slogans, companion chapters, and discussion leaders.
Please contact any of the following people with questions:
Dianne Scheper: [email protected]
Paul Benson: [email protected]
Autumn Van Ord: [email protected]
Ed Hargadon: [email protected]