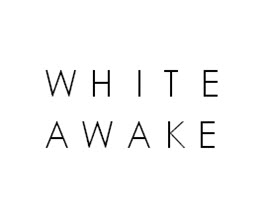 White Awake Baltimore Study Group (on Zoom)
****While our center is closed in response to COVID-19, the White Awake Study Group is continuing to meet online. Please join us on Wednesday evenings at 7:00 p.m. by clicking on this Zoom link: https://us02web.zoom.us/j/231362259?pwd=V1o1Z2FqZUFCVDJCcFdnMk0rdEVKQT09
Zoom meeting passcode: "Awake"
Who We Are:
The Baltimore Shambhala White Awake Study Group is a group for anyone who identifies as white who wants to learn more about the realities of racism and the unintended impacts of white privilege so that they can consciously contribute to racial justice rather than unconsciously perpetuate patterns of racism. We caucus with other white people to create a space of learning without causing more harm. We hold the Shambhala values of basic goodness, bravery, gentleness, kindness, and understanding at the center of our study.
What We Do:
We meet every other week to study and discuss books related to race, racism, white supremacy, and white privilege. We are currently reading the New York Times best-selling book, So You Want to Talk about Race, by Ijeoma Oluo.
Drop-ins are welcome, but must have at least read the chapter being discussed that week prior to the meeting.
May 6, 2020 - Introduction and Chapter 1: Is It Really about Race?
May 20, 2020 - Chapter 2: What Is Racism?
June 3, 2020 - Chapter 3: What if I Talk about Race Wrong?
June 17, 2020 - Chapter 4: Why am I Always Being Told to "Check my Privilege"?
July 1, 2020 - Chapter 5: What Is Intersectionality and Why Do I Need It?
July 15, 2020 - Chapter 6: Is Police Brutality Really about Race?
August 12, 2020 - Chapter 7: How Can I Talk about Affirmative Action?
August 26, 2020 - Chapter 8: What Is the School-to-Prison Pipeline? and Chapter 9: Why Can't I Say the "N" Word?
September 9, 2020 - Chapter 10: What Is Cultural Appropriation? and Chapter 11: Why Can't I Touch Your Hair?
September 23, 2020 - Chapter 12: What Are Microaggressions?
October 7, 2020 - Chapter 13: Why Are Our Students So Angry? and Chapter 14: What Is the Model Minority Myth?
October 21, 2020 - Chapter 15: But What if I Hate Al Sharpton? and Chapter 16: I Just Got Called Racist, What Do I Do Now?
November 4, 2020 - Chapter 17: Talking Is Great, But What Else Can I Do?
We will have copies of So You Want to Talk about Race available for purchase at the Center once we are back to meeting in person again. A copy will also be available in our library for reading at the Center.
For questions about the White Awake Study Group or to join our email list, please contact: [email protected].