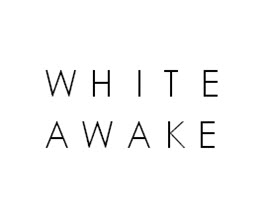 White Awake Baltimore Study Group
****While our center is closed in response to COVID-19, the White Awake Study Group will continue to meet online. Please join us by clicking on this link: https://zoom.us/j/231362259
Who We Are:
The Baltimore Shambhala White Awake Study Group is a group for anyone who identifies as white who wants to learn more about the realities of racism and the unintended impacts of white privilege so that they can consciously contribute to racial justice rather than unconsciously perpetuate patterns of racism. We caucus with other white people to create a space of learning without causing more harm. We hold the Shambhala values of basic goodness, bravery, gentleness, kindness, and understanding at the center of our study.
What We Do:
Over the course of six months, we will be meeting every other week to study the New York Times best-selling book, White Fragility: Why It's So Hard for White People to Talk About Racism, by Robin DiAngelo. We will be using a Reading Guide developed by Robin DiAngelo and Özlem Sensoy as the basis for our discussions; you can download a PDF of it here.
Drop-ins are welcome, but must have at least read the chapter being discussed that week prior to the meeting.
October 23, 2019 - Introduction and Chapter 1: The Challenges of Talking to White People About Racism
November 6, 2019 - Chapter 2: Racism and White Supremacy
November 20, 2019 - Chapter 3: Racism After the Civil Rights Movement
December 4, 2019 - Chapter 4: How Does Race Shape the Lives of White People?
December 18, 2019 - Chapter 5: The Good/Bad Binary
January 1, 2020 - No class
January 15, 2020 - Chapter 6: Anti-Blackness
February 26, 2020 - Chapter 7: Racial Triggers for White People
March 11, 2020 - Chapter 8: The Result: White Fragility and Chapter 9: White Fragility in Action
March 25, 2020 - Chapter 10: White Fragility and the Rules of Engagement
April 8, 2020 - Chapter 11: White Women's Tears
April 22, 2020 - Chapter 12: Where Do We Go from Here?
Copies of White Fragility are available for purchase at the Center for the discounted rate of $10 per book. A copy is also available in our library for reading at the Center.
For questions about the White Awake Study Group or to join our email list, please contact: [email protected].