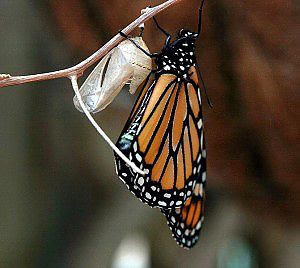 Shambhala Training II: Discover Your Inner Warrior
with Yeshe Clarke & Edward Hargadon
Scholarships are available—see below.
Prerequisite: Shambhala Training Weekend I
Shambhala Training Weekend II: Discover Your Inner Warrior is the second retreat weekend in the renowned Way of Shambhala series. This intimate program provides instruction for sitting and walking meditation as a means to explore how we can free ourselves from the patterns that repress the brilliant, compassionate, mindful warrior within.
This second Shambhala Training Weekend presents the view that when we open up to our own genuineness, we can begin to work directly with our fears. Through tenderness, we can meet life's challenging moments, not with distractions and self-aggression, but with courage and confidence.
By relating to fear through meditation practice, we begin to appreciate that there isn't actually anything fundamentally wrong with us. We are good, just as we are, in the here and now. We simply have to discover the bravery necessary to embrace our true nature.
This weekend introduces a meditation practice that builds upon the mindfulness-awareness technique learned in Shambhala Training Weekend I. The weekend introduces techniques for working with fear and habitual patterns of thought and behavior.
Prerequisite: Shambhala Training Weekend I
Program fee includes breakfast and lunch on Saturday and breakfast only on Sunday.

Children are welcome at this program. When registering, please list the names and ages of children accompanying you in the comments section of the registration form.
Program Fee
The Baltimore Shambhala Center relies on program registration fees, as well as on donations, to be able to cover our operating expenses, including the monthly rent. We very much value your paying the registration fee for this program, if you are able to afford this amount.
Scholarships
We want anyone who wishes to study meditation and to experience the Shambhala view of basic goodness to be able to do so. Scholarships are available so that our programs are open to anyone, regardless of what tuition amount they are able to afford. (See link below if your are in need of a scholarship for this program. Scholarship requests are processed online, so that there is no delay in registration.)
A $35 deposit is requested if you can not pay the full program fee now (unless you are requesting a scholarship). If requesting a scholarship, please go to scholarship page before registering.