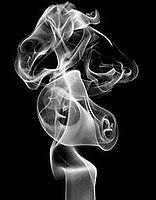 Drala Day
Drala is the elemental presence of the world that is available to us through sense perceptions. Practices such as decluttering, cleaning, and generally uplifting a space can be used to attract the dralas and change the energies felt within. Please join us for our Spring Drala Day and help us prepare the center for the coming months!
This is a day we deep clean and refresh our space. If there has been something you've been itching to organize or take care of, or if you simply want to offer your help and practice for this important task, please come join us. There will be a particular focus on uplifting the shrine room and living room area.
Volunteers are welcome for all or part of the time allotted. Please join us for what your schedule allows!
Your joyful energy will be welcomed and appreciated. Please bring cleaning supplies and gloves- we'll have lots, but you may want your own. There will be specific projects to work on or you can just come and spruce up an area of your choosing.
Coffee, tea, and snacks will be provided and feel free to bring something to share!