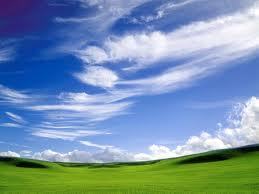 Shambhala Training Weekend Level V: Open Sky
with Chris Kreeger
Scholarships are available - see below.

Prerequisite: Shambhala Training Weekend IV
While we are becoming more friendly with the present moment, we may still be slightly uncomfortable with letting ourselves fully release into the here and now.
In the final Shambhala Training Weekend, we'll learn to promote the gentleness and precision of our true nature, so that the present moment can unfold around us in all its bounty.
By softening our hearts and appreciating the sacredness of our experience, life becomes a delightful source of wisdom and uplifted energy, like that of an open sky.
Program fee includes breakfast and lunch on Saturday and breakfast only on Sunday.
Program Fee
The Baltimore Shambhala Center relies on program registration fees, as well as on donations, to be able to cover our operating expenses, including the monthly rent. We very much value your paying the registration fee for this program, if you are able to afford this amount.
Scholarships
We want anyone who wishes to study meditation and to experience the Shambhala view of basic goodness to be able to do so. Scholarships are available so that our programs are open to anyone, regardless of what tuition amount they are able to afford. (See link below if your are in need of a scholarship for this program. Scholarship requests are processed online, so that there is no delay in registration.)
A $35 deposit is requested if you can not pay the full program fee now (unless you are requesting a scholarship). If requesting a scholarship, please go to scholarship page before registering.