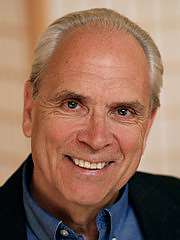 What Is Most Urgent for Your Path?
with Acharya Richard John
Acharya Richard John returns! A favorite teacher of the sangha will be leading a meditation session, talk and discussion from 9AM-noon on Sept. 26 on, where else, Zoom. As he explains, "Like so many of us in the sangha, I have personally felt derailed by the disruptions inside Shambhala and in the world at large, and have felt the need to examine and re-ignite my own path. I would like to share my experience (and surprises) of looking for sparks of inspiration in the dharma teachings that are immediately relevant and helpful. Some of the teachings I have found most meaningful are the Four Dharmas of Gampopa and several of the Lojong slogans."
Please join us for what promises to be a lively talk and discussion. Acharya Richard John always arrives with wise teachings and great examples from his own life. He is also interested in hearing from the audience, so he encourages us to share our own experiences and questions.
This program is free of charge. Donations are appreciated, whether as a heart gift to Acharya John in gratitude for his teachings or a donation to the Center (or both!) You may do so by clicking here. When making your donation, please indicate in the comments section how much you wish to apply as a heart gift for Acharya John.
Schedule
9:00 Silent meditation (as a group on Zoom)
9:30 Short break
9:40 Acharya Richard John's talk
10:30 Conversation, Q&A
11:30 Closing remarks