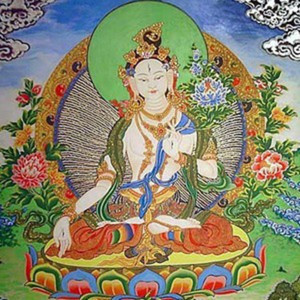 Deepening in Compassion: Maitri and The Four Immeasurables (Online)
This is the first in a four-course series exploring the Shambhala Mahayana teachings. The path of the Bodhisattva Warrior begins with developing affection for ourselves and expands this to others, dissolving the barriers that divide us. In fact, one's whole attitude toward pain can change. Instead of fending it off and hiding from it, one could open one's heart and allow oneself to feel that pain, feel it as something that will soften and purify us and make us far more loving and kind.
A rich roster of senior Shambhala teachers have prepared a series of talks and contemplative and meditation practices from the Buddhist Mahayana teachings of our lineage. This course includes Tonglen instruction and an audio talk by Ani Pema Chödrön, as well as an introduction to The Four Limitless Ones.
Each two-hour class will consist of watching one of the pre-recorded talks shown below, followed by discussion and reflection by class participants. These classes will be recorded and made available to all registrants for future viewing.
Class 1: Shamatha and Maitri: Establishing the Foundations for our Mahayana Journey with Acharya Susan Chapman
Class 2: The Practice of Tonglen with Ani Pema Chödrön
Class 3: Equanimity with Eve Rosenthal
Class 4: Loving Kindness with Acharya Fleet Maull
Class 5: Compassion with Acharya Dale Asrael
Class 6: Sympathetic Joy with Acharya Dan Hessey
A Zoom link for course access, a detailed schedule and suggested readings will be provided to registrants prior to the first class.
This program is being offered at no charge.
There are no prerequisites for this class. All are welcome!