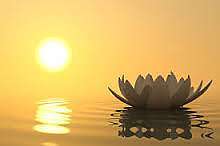 Morning Sitting for Racial Justice (In-person & Zoom)
Every Monday until November (weather permitting), Baltimore Shambhala will be meditating for racial justice and recognizing the humanity of each of us. We meditate on the grass median strip at Charles Street & University Parkway. Sitting begins at 7:00 AM, with sitting and walking meditation sessions until 8:00 AM. This sitting will also be available on Zoom.
Participants may come for the entire session or a portion of it. We will have some cushions and chairs on site, but feel free to bring your own cushion, chair or blanket. You may bring your own sign if you wish.
We ask that everyone maintain a 6-foot distance from other practitioners throughout the sitting.

Please join this or any of our other public sittings by clicking on this ZOOM LINK