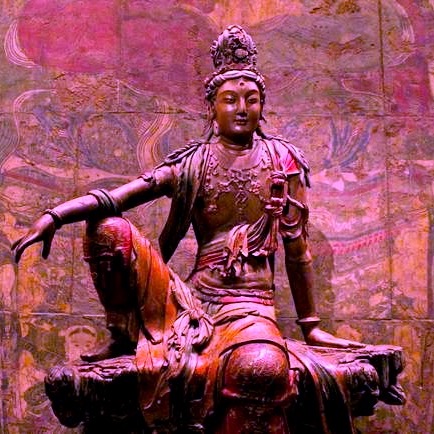 Deepening Compassion: Relative Bodhicitta and the Paramitas (Online)
The second in a four-course series exploring the Shambhala Mahayana teachings, this course will focus on Relative Bodhicitta – the wish to benefit all beings – and explore the practices helping us to actualize that wish, known as the Paramitas, or transcendent virtues.

This course will examine the first five Paramitas of generosity, discipline, patience, exertion, and meditation. The sixth Paramita of prajna will be the subject of the next course in this series.
Each two-hour class will consist of watching a pre-recorded talk by a senior Shambhala teacher, followed by discussion and reflection by class participants. The video portion of each class will be recorded and made available to all registrants for future viewing.
For an overview of the course content, we invite those considering taking this course to view this 10-minute introductory video by senior teacher Susan Chapman.
Class 1: The Paramita of Generosity with Marty Janowitz
Class 2: The Paramita of Discipline with Emily Bower
Class 3: The Paramita of Patience with Acharya Suzann Duquette
Class 4: The Paramita of Exertion with Acharya Moh Hardin
Class 5: The Paramita of Meditation or Dhyana with John Rockwell
Class 6: Wrap-up class

A Zoom link for course access, a detailed schedule, and suggested readings will be provided to registrants prior to the first class.
This program is being offered at no charge.
There are no prerequisites for this class, but participants may find it helpful to have some basic familiarity with the Four Immeasurables (compassion, joy, loving-kindness, and equanimity) and Tonglen (the practice of exchanging self for other). All are welcome!
Please contact Gail Spiva with any questions about this course.