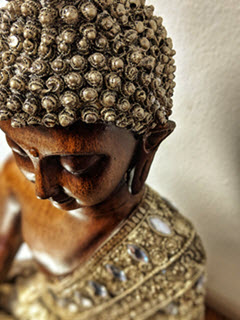 Monday Open House (Online)
with Paul Benson
Please join us for our Monday Open House, a time and space to come together as a community and share each other's wisdom and companionship.
All are welcome.
► This week's speaker: Paul Benson

"JUST DROP THE DARN ROPE!"

In dealing with difficult thoughts, memories and emotions, the conventional approach is to try really hard to get rid of them, to not have them. It can feel like being in a life-or-death tug-of-war with a scary, ferocious monster. We can be so focused on vanquishing the monster – or at least not being destroyed by it – that we can't pay attention to much else. Like the magic of the natural world or the sad sweetness that is inherent in our everyday relationships with others.

As we discussed a few weeks ago during Open House, the answer to this samsaric dilemma is to admit our powerlessness… to surrender… to just drop the darn rope.
Join us on Monday evening at 7:00 p.m. by clicking on this ZOOM LINK