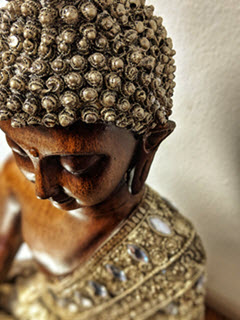 Monday Open House (In Person & Online)
*** Our Open House on November 15th will be both in person at Cedarcroft Center at 6112 York Road (location details below) and on Zoom. Participants are welcome to come early for Open Sitting starting at 6:00 p.m. ***
COVID-19 Policies for In-Person Gatherings
Only attend if you have been fully vaccinated

Masks must be worn at all times
Please join us for our Monday Open House, a time and space to come together as a community and share each other's wisdom and companionship.
All are welcome.
► This week, we'll be having a conversation about basic goodness, a core concept in the Shambhala teachings. (You can find a great introduction to it here.)
In this conversation, we'll be exploring such questions as:
What does "basic goodness" mean to you? What are other words that can be used to describe basic goodness?

How do you experience basic goodness?

How does it inform how you relate to yourself, others, and the world around you?

What gets in the way of experiencing basic goodness all the time?
Please join us!
Schedule for the evening:
6:00 - 6:30 p.m. Open Sitting (In person and on Zoom)
6:30 - 7:00 p.m. Informal socializing (In person only)
7:00 - 8:00 p.m. Talk begins (In person and on Zoom)
► Join us in person at Cedarcroft Center, located at 6112 York Road, a block and a half north of Northern Parkway. Please enter using the single door on the side of the building and take the stairs to the second floor. Parking is available on-site in the lot shared with The Church of the Nativity and Holy Comforter. We regret that this space is *not* wheelchair-accessible, as there is no elevator in the building.

► Join us online by clicking on this ZOOM LINK at 7:00 p.m. on Monday evening