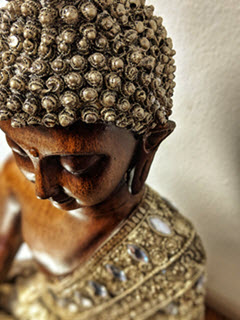 Monday Open House (Online)
with Emily Kearns
Please join us for our Monday Open House, a time and space to come together as a community and share each other's wisdom and companionship.
All are welcome.
► This week's speaker: Emily Kearns

The Gift of Presence in an Age of Acceleration
Emily will be facilitating a group exploration about what it means to slow down and show up for Presencing through compassionate heart connections. We will consider the practice of Presencing as counter-culture in our time when nearly all access to resources and to community connections is mediated by logins and apps and dependent on our ability to navigate the world like computer-heads, not hearts. If nearly every daily touchpoint requires remembering a PIN or a Password, be it for our Alexa, coffee machine, laptop, parking app, ATM, or even placing a coffee order at a local café, what does it mean when we opt out – either deliberately or because our brains have slowed but our hearts have grown? Emily will invite us to reflect on and share how we experience the challenges of this fast-paced time and how meditation and other centering practices provide us with resources for creativity, compassion, and resilience.
Join us on Monday evening at 7:00 p.m. by clicking on this ZOOM LINK