Ongoing Offerings
Our centre offers a rich array of weekly ongoing offerings free to the public. No prior meditation experience required to attend. Most programs offer meditation instruction upon request. All are welcome.
Open Public Sitting Hours
These offerings are free of charge and open to the public
Daily Sitting
Mon – Fri 7-8 AM, 6-7 PM
Sunday Sitting
Sunday 9:30 AM – 12:30 PM
Free meditation instruction, 9:30-11:00 am.
Learn to Meditate
Thursdays at 6:30 PM
Free meditation instruction and discussion
Taste of Shambhala: An Open House and Community Gathering
Thursdays at 7 PM
Find how to get to our Shambhala Center here.
Introductory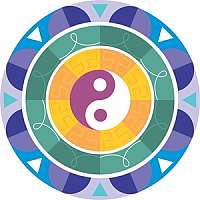 October 17th
The practice of Social Meditation creates an environment where people can feel safe and supported while they explore being their full, authentic selves with other people. Open to all! Please join us this week for in-person practice at Cedarcroft Center.
Continue »