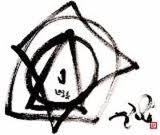 Shambhala Art, Part I & II
with Jennifer Parde
The Shambhala Art teachings celebrate art that springs from the meditative mind. They remind us to appreciate the uniqueness of everyday sensory experience, the art of everyday life. Seeing the simplicity and brilliance of "things as they are" provides the ground for genuine creativity, which is the expression of non-aggression.
Part I: Coming to Your Senses
The creative process has more to do with perception than talent. The creative process requires that we first perceive our world as it is before we can represent it in some form or use it as a launching pad for expression. Meditation helps this process by clarifying our perceptions, relaxing our relentless self-dialoguing, and revealing the source of creativity. We also learn through meditation that we can rest in "square one," a state of mindfulness and awareness where our mind, body, and environment are synchronized and self-expression can transform into pure-expression.
Part II: Seeing Things as They Are
Through meditation we come to see things as they are as opposed to how we think or imagine they are. We discover that everything has a felt presence to it as well as a thought sense that we bring to it. What we create and perceive communicates through signs and symbols. Signs communicate primarily information and the thought sense of things. Symbols on the other hand are primarily about non-conceptual direct experience, the presence and the felt sense of things. Seeing the difference between signs and symbols, thought sense and felt sense, as well as how they work together empowers our creative and viewing processes.
This program is available to all, with or without artistic or meditation experience.
Program Fee
The Baltimore Shambhala Center relies on program registration fees, as well as on donations, to be able to cover our operating expenses, including the monthly rent. We very much value your paying the registration fee for this program, if you are able to afford this amount.
Scholarships
We want anyone who wishes to study meditation and to experience the Shambhala view of basic goodness to be able to do so. Scholarships are available so that our programs are open to anyone, regardless of what tuition amount they are able to afford. (See link below if your are in need of a scholarship for this program. Scholarship requests are processed online, so that there is no delay in registration.)
A $35 deposit is requested if you can not pay the full program fee now (unless you are requesting a scholarship). If requesting a scholarship, please go to scholarship page before registering.