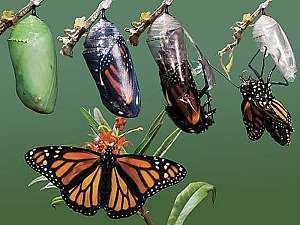 Shambhala Training Weekend III: Warrior in the World
with Paul Benson
Scholarships are available—see below.
Shambhala Training Weekend III is the third retreat weekend in the highly acclaimed Shambhala Training curriculum. Completion of Shambhala Training Weekend II is a prerequisite for this program.
"To be a warrior is to learn to be genuine in every moment of your life." - Chögyam Trungpa Rinpoche
About this Program
Having discovered our own goodness and having begun to relax with the nature of fear, we can afford to be more daring, open, and genuine.
Shambhala Training Weekend III provides a meditation practice to further awaken the mind and heart. With gentle fearlessness, we learn to step beyond our conditioning and open to the freshness of each new moment.
We continue to relate to our perceptions and our world directly through meditation practice, and we further develop our capacity to relate to others and our environment with humor, kindness, and strength.
About Weekend III
Shambhala Training Weekend III: Warrior in the World introduces a meditation practice that builds upon the mindfulness-awareness technique of Shambhala Training Weekend II. The weekend provides students with a means to raise our gaze and relate to the world around us, like warriors.
Shambhala Training Weekend III includes:
Guided meditation practice
Meditation talks
One-on-one sessions with a senior instructor
Concluding Sunday reception
Program Fee
The Baltimore Shambhala Center relies on program registration fees, as well as on donations, to be able to cover our operating expenses, including the monthly rent. We very much value your paying the registration fee for this program, if you are able to afford this amount.
Scholarships
We want anyone who wishes to study meditation and to experience the Shambhala view of basic goodness to be able to do so. Scholarships are available so that our programs are open to anyone, regardless of what tuition amount they are able to afford. (See link below if your are in need of a scholarship for this program. Scholarship requests are processed online, so that there is no delay in registration.)
A $35 deposit is requested if you can not pay the full program fee now (unless you are requesting a scholarship). If requesting a scholarship, please go to scholarship page before registering.
Diversity
It is our objective to increase diversity at the Baltimore Shambhala Meditation Center to better reflect our diverse community. To monitor our progress over time, we would like to collect information on the racial identity of participants. Providing this information, which will be tallied anonymously, is optional.
To enter this information, please click on this link.