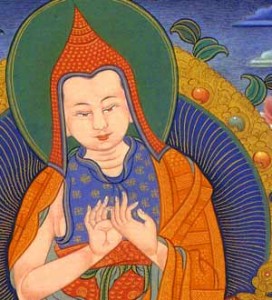 Lojong Study Group (on Zoom)
While our center is closed in response to COVID-19, we will be continuing our weekly discussions online. Please join us by clicking on this link: https://zoom.us/j/658721712
You are warmly invited to join a participant-led study group focused on Lojong, the ancient Tibetan guide for developing compassion and relieving the sufferings of ego. We meet every Thursday evening at 7:00 to explore a different slogan. We'll be using as study texts Pema Chodron's Start Where You Are and Norman Fischer's Training in Compassion.
We encourage participants to consider coming to the Center early to enjoy our weekly Taste of Shambhala open house, with supper starting at 6:00 p.m. and communal sitting at 6:30 p.m.
May 7th: Slogan 39: "All activities should be done with one intention."
May 14th: Slogan 40: "Correct all wrongs with one intention."
May 21st: Slogan 41: "Two activities: one at the beginning, one at the end."
May 28th: Slogan 42: "Whichever of the two occurs, be patient."
June 4th: Slogan 43: "Observe these two, even at the risk of your life."
June 11th: Slogan 44: "Train in the three difficulties."
June 18th: Slogan 45: "Take on the three principal causes."
June 25th: Slogan 46: "Pay heed that the three never wane."
Slogans and Companion Readings
Please click here for the full list of 59 Lojong Slogans matched with the companion chapters in each study text.
Please click here for the July and August weekly calendar of slogans, companion chapters, and discussion leaders.
Please contact any of the following people with questions:
Dianne Scheper: [email protected]
Paul Benson: [email protected]
Autumn Van Ord: [email protected]
Ed Hargadon: [email protected]