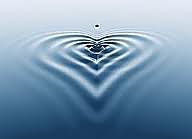 Shambhala Training Weekend IV: Awakened Heart
with Linda Catling
Scholarships available—see below.
Prerequisite: Shambhala Training Weekend III: Warrior in the World
In Shambhala Training Weekend IV: Awakened Heart, we learn how to open our hearts so we can communicate more fully with the world. Rather than using our experiences as an occasion to regenerate habitual patterns, we can use them as reminders to further wake up. When we allow ourselves to meet the world without hope and fear we find resources of energy and steadiness.
Every Shambhala Training level includes thorough meditation instruction, periods of meditation practice, one-on-one meetings to clarify questions, talks by senior teachers, group discussions and a concluding reception.
Prerequisite: Shambhala Training Weekend III: Warrior in the World
Recommended: Joy in Everyday Life.
Shambhala weekends are structured to offer participants teachings and an in-depth meditation retreat. Attendance is required for the Friday night talk and for each session of the program.
Program fee includes breakfast and lunch on Saturday and breakfast only on Sunday.
Program Fee
The Baltimore Shambhala Center relies on program registration fees, as well as on donations, to be able to cover our operating expenses, including the monthly rent. We very much value your paying the registration fee for this program, if you are able to afford this amount.
Scholarships
We want anyone who wishes to study meditation and to experience the Shambhala view of basic goodness to be able to do so. Scholarships are available so that our programs are open to anyone, regardless of what tuition amount they are able to afford. (See link below if your are in need of a scholarship for this program. Scholarship requests are processed online, so that there is no delay in registration.)
A $35 deposit is requested if you can not pay the full program fee now (unless you are requesting a scholarship). If requesting a scholarship, please go to scholarship page before registering.