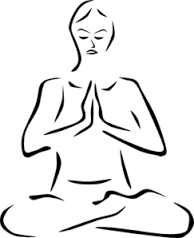 Baltimore Shambhala Women's Group (In Person)
All women* are welcome to join the Baltimore Shambhala Women's Group for this month's in-person gathering. The morning will include sitting meditation and loving-kindness practice (with instruction) and exploring what it would mean to have more compassion for ourselves.

Because Baltimore Shambhala no longer has a permanent physical location at which to meet, we will be gathering (as we did in June) at The Church of the Redeemer, a large Episcopal church located at 5603 N. Charles Street, just north of Northern Parkway. We will be meeting outside in the partially covered front courtyard facing Melrose Avenue and will have access to restrooms inside.
The metaphorical "doors" will open at 9:45 a.m., with informal socializing and setting up of the space, prior to getting started with our main gathering at 10:00 a.m. There are several two-person benches in the courtyard and we will have a few folding chairs on hand, but we suggest that attendees consider bringing their own chairs if they have them

Although not required, we recommend registering for this event to receive more detailed information on the location, a cell number to call if you can't find us, and notification of any last-minute changes to the date, time, or location. Please check your spam folder and/or contact Gail Spiva if you do not receive a confirming email immediately after you register.

Please contact Gail Spiva with any questions or to be added to the Women's Group email list.
* The term "all women" includes cis-gendered, trans-gendered, gender non-binary, and gender non-conforming