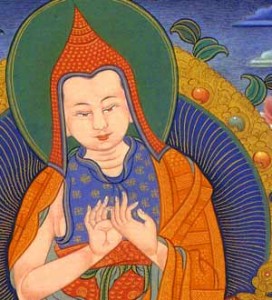 Lojong Study Group (on Zoom)
You are warmly invited to join a participant-led study group focused on Lojong, the ancient Tibetan guide for developing compassion and relieving the sufferings of ego. We meet every Thursday evening at 7:00 p.m. on Zoom to explore a different slogan. We use Pema Chodron's Start Where You Are and Norman Fischer's Training in Compassion as study texts.
May 27th: Slogan #11: "When the world is filled with evil, transform all mishaps into the path of bodhi."
June 3rd: Slogan #12: "Drive all blames into one."
June 10th: Slogan #13: "Be grateful to everyone."
June 17th: Slogan #14: "Seeing confusion as the four kayas is unsurpassable shunyata protection."
June 24th: Slogan #15: "Four practices are the best methods." (Week 1)
July 1st: Slogan #15: "Four practices are the best methods." (Week 2)
July 8th: Slogan #16: "Whatever you meet unexpectedly, join with meditation"
July 15th: Practicing tonglen in the moment: Recorded talk by Ani Pema Chödrön
Slogans and Companion Readings
Please click here for the full list of 59 Lojong Slogans matched with the companion chapters in each study text.
► Please join us on Thursday at 7:00 p.m. by clicking on this ZOOM LINK

If prompted for a passcode: BSMC
Please contact any of the following people with questions:
Paul Benson: [email protected]
Autumn Van Ord: [email protected]
Ed Hargadon: [email protected]
Bari Hochwald-Cagnola: [email protected]