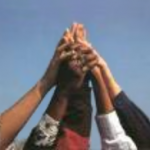 BSMC Leadership Collective Meeting (Open)
WHO SHOULD ATTEND:
Everyone is invited to take part in this special Leadership Collective meeting. Current members, former members and non-members are all welcome. We encourage anyone who is interested in the current and future center to attend.
WHERE: Main Shrine Room 1PM – 230PM
Zoom Link: https://zoom.us/j/347912886?pwd=LzE5Y3JjeWZwTlVncFl5VlF0cHlJZz09
PURPOSE:
We will begin substantive discussions of our vision for the center. We will entertain all possible options and proposals to determine who we are and what we want to be as a meditation center. For example: maintain current Shambhala connections but with autonomy, or establish a general meditation center, etc. Bring your ideas and proposals. NOTE: this is the beginning of many discussions to determine next steps.
PROCESS:
This is a new evolving process of participatory governance at BSMC. The purpose is to uphold the view of basic goodness and awake society, articulate our center's mission, join center initiatives with the view and mission, and make decisions concerning center direction.
We will do this by participating in a leadership practice that blends elements of a Quaker Meeting, Social Meditation and the best ingredients of the traditional Shambhala Governing Council model. Meetings are open. Everyone is invited to practice leadership (warriorship) together.
All proposals and options will be documented. The outcome of the center is in the hands of the community. We will also discuss a process for getting information and thoughts from those who cannot be at the meetings or are uncomfortable expressing themselves in that kind of setting.
For February 2, we ask that you give some thought to what you would like to see for our community and Center in the future. We may ask folks with similar ideas to think and talk through an initial vision in breakout groups.
This is a work in progress, so let's approach the gathering with compassion, patience, kindness and excitement.
NEXT STEPS:
Determine communication strategies for gaining input and decisions from the community i.e. surveys, emails, phone calls